I am not a terribly serious person, this may well be coming across by now, I like to have a bit of fun while working. It balances out the obsessive attention to detail and finish which can be a bit of a drag not to mention time consuming.
So please enjoy this little bit of silliness, it might be a little over the top but underneath I was actually bricking it about having to scrap such an expensive bit of metal if it hadn't worked out.
Anyway to process has been really interesting from trying to get us into the same room to talk through what he wanted to getting specific tools for the job.
I had tried a few of the hammers that I have here but couldn't get the texture that Mike was looking for, I guess a kind of ball pien one like some of my others but with a less clean finish.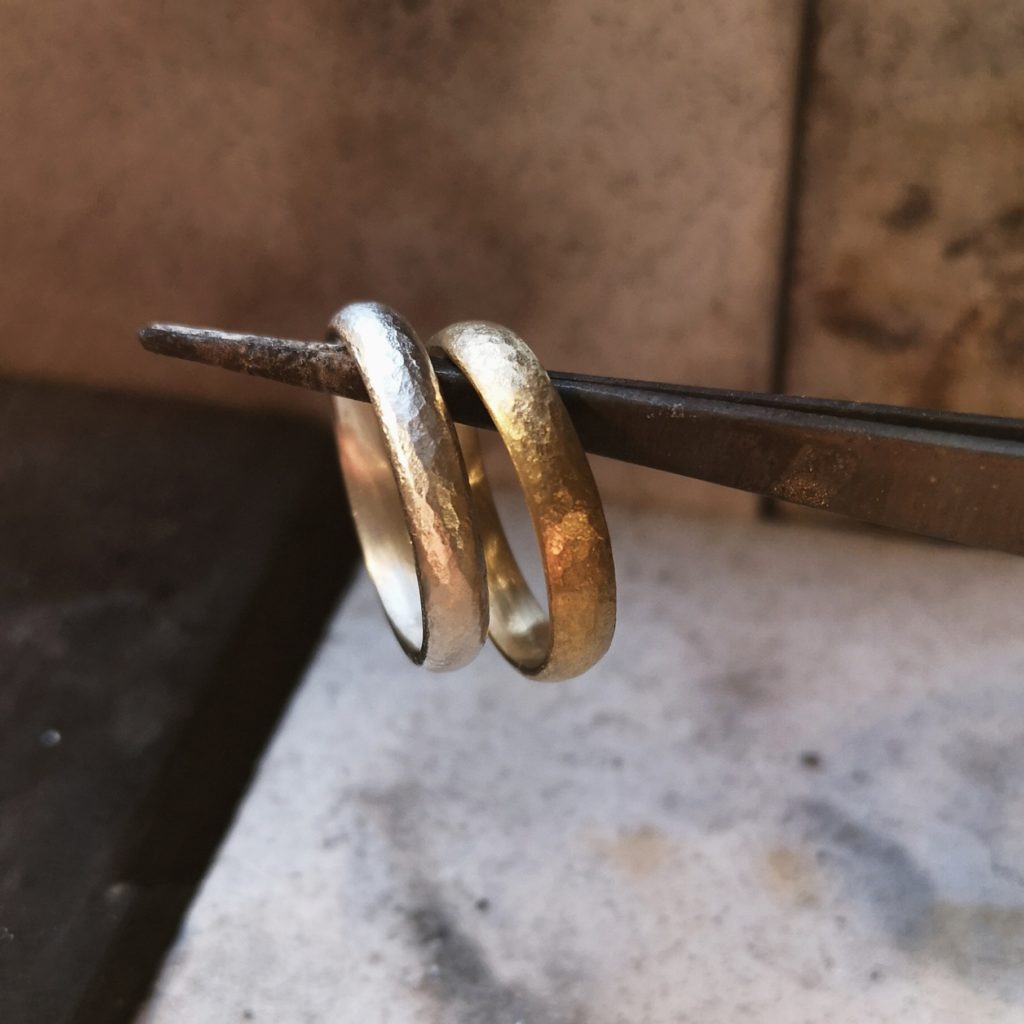 Towards the end of last year I made a trip to the Goldsmith's Fair and chatted with an exhibitor about textures. She suggested I try rusty hammers to get different textures to the ones I'm already achieving. So off I went hunting on ebay for bargain and found a set of three. One was perfect just the right pitting on the round end's surface so I tested it first on copper then a silver band of the right size.
Then arranged a time for Mike to visit and show him. I was a little nervous as the months have already flown by and I still had to reproduce it in gold. Lucky he was really pleased with it so then came the real fun, ordering the gold version. I ordered the wedding blank from cooksons last week and spent a day sure I was going to lose it before getting it home. 
Anyway I finally got some time in the loft and here is a video and a few pictures of the results, hopefully I can bust out the proper camera and lightbox before it gets to it's final destination.